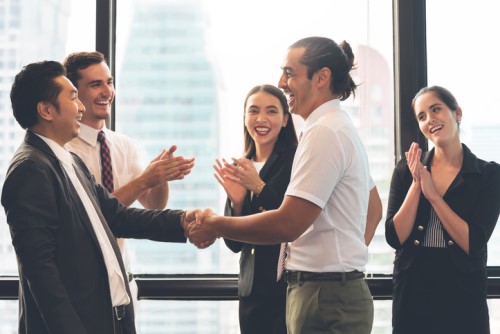 Unique Ways you Can Motivate Employees that Provide Exemplary Service
It is believed over 70% of employees are not happy and content with their jobs. It needs no mentioning a de-motivated workforce translates to billions of dollars lost each year due to low productivity. As such, you might want to start thinking of how you are going to maintain a motivated workforce if you don't want to be part of the statistics that account for low productivity losses, now do you? The good news is you don't have to part with an arm and a leg to keep your employees motivated, a few measures here and there will certainly do. Here are tried and tested strategies that can help you reward your employees with a little motivation to keep them going.
Open up access to top-level management by organizing special lunches to allow for interaction between employees and the senior executives. Hold your horses; this can be tough and expensive if you were to plan a luncheon every month for all employees, right? However, you can have the lunch planned on the periodic basis only for those employees that have performed exemplary within that past one month. What this means is that all employees will be working extra hard to ensure their efforts pay off to qualify for the next free lunch with the management.
Take the time to search or employees that have performed above and beyond their job description. How about you send them a personalized note in appreciation of their effort? It is true there are so many ways you can get in touch with people and pass a message across these days. However, no one loathes the time and effort that goes into handwriting a personalized note.
Your best performers can also be motivated, encouraged and appreciated with a pair of tickets to the movies. Who wouldn't want to have some time off and just relax and catch a good movie? Unfortunately, not everyone gets to enjoy movie dates as they have proven to be not only expensive but can also get difficult finding time in between busy schedules. You don't have just to hand your employees movie tickets to show your appreciation. How about you also allow them to leave a few hours before normal schedule so that they can prepare for their movie date? No doubt an occasional one or two hours to a busy and crazy schedule can make all the difference in someone's life. You can learn more ways on the internet, so be sure to find a reliable website that has good info. on employee motivation and retention.